Abu Ghusun Wreck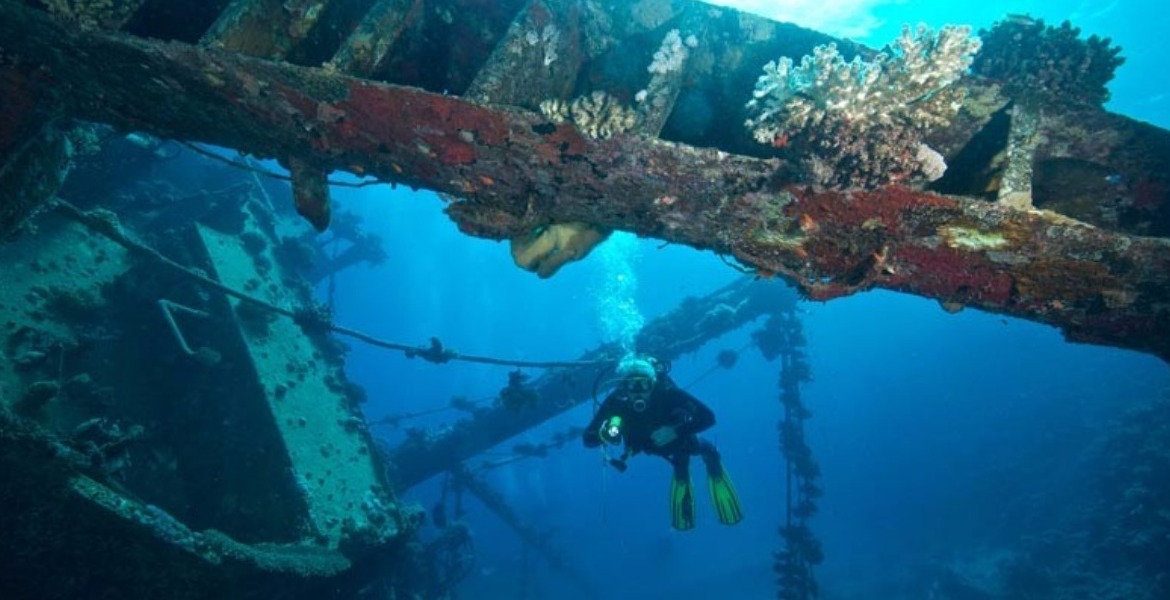 Located 68 km south of Marsa Alam, reachable by minibus.

Structure: a small sandy lagoon facilitates the entry into the water, and then open up the two reef north and south. Just to the south, after about 12-15 minutes of swimming, we find the wreck of the "Hamadi", a cargo ship, at a depth of 16-17 meters, lying sideways on the reef, so clearly visible from the surface. The wreck, wrecked even for not very long, is colonized by numerous species. Recently the backside part has fallen down, so that it is not possible anymore to see some parts of the cabins.

Depth: 5-25 mt.
Level: very good for everyone.

Biology: On this site we assist to a big sample of the harmonization of soft and hard corals, full of colorful fish. On the wreck, presence of groupers, napoleon fish, turtles and moray eels.

Visibility: 10-30 mt.