Dolphin House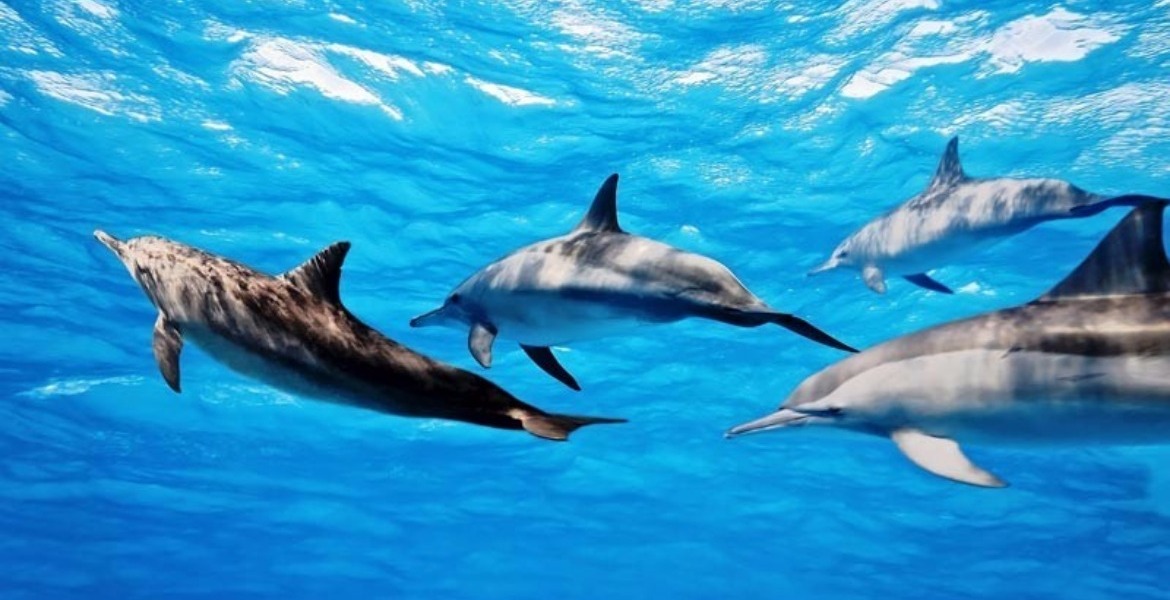 located 15 km south-east of Marsa Alam, offshore, accessible by boat.
Structure: reef in the shape of a horseshoe, the remaining part of an ancient volcanic caldera, surrounded by a plateau of sand and pinnacles covered with soft corals. Inside, chance to meet a family of dolphins of the family Stenella Longirostris (only for snorkelers).

Depth: 8-45 mt.
Level: very good for everyone, including snorkelers.

Biology: being in the open sea, and subject to the rules of the marine park, aquatic life of this divesite is particularly rich. Apart from the exciting encounter with dolphins, on the northwest part of the reef it is possible spot with White tip reef sharks with their babys, wrasse, barracuda and tuna.

Visibility: 15-30 mt.